Motivate Your Kids Learning Through Play
More play equals to more memorable moments between you and your child – they'll always cherish it
Invigorate Your Kids' Learning Through Play
With the world transitioning into the endemic phase, and children can return to the classrooms as before, it is only natural for parents to work about their children's health. Even when the restrictions have been lifted, we need to have careful and detailed preparations to ensure our family does not fall ill easily.
There might be some parents who are still apprehensive and feel insecure about bringing their kids out to play outdoors. At the same time, they also don't want their kids to feel bored of the same four-walls they've been seeing all these times. To cope with this precaution, parents would need to pick up the mantel to arrange an assortment of activities to keep the kids occupied and free of boredom.
Not being able to play outside should not put a damper on how your kids should enjoy their day. With a boat load of fun indoor activities that are appropriate to their age, you can keep them occupied all day long. Let's check them out.
AGE 1-2 YEARS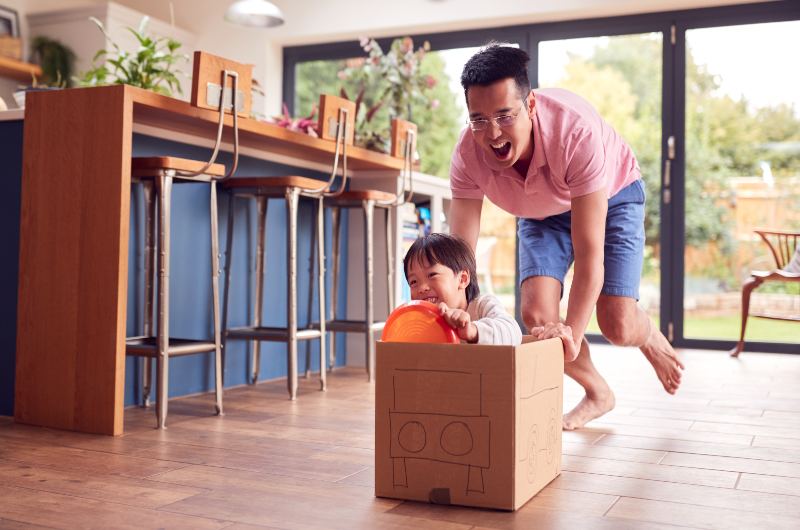 1. Vroom, vroom!
Save a box from your online purchases and turn it into the best racing car they can imagine. From there, you can role-play various characters such as – race car driver,        traffic police, mechanic, and so much more. This way you'll cultivate their creativity through imagination.
2.Ready, set, cook!
Prepare special kid-friendly kitchen tools and a special place for them in the kitchen. They will learn from copying what you do in the kitchen and eventually grow a love for food. At this age, this mimicry will teach them independence and tap into their creative side as they craft special meals for the whole family.
3. A rolling good time
Grab a ball and let your little ones practice their motor skills. Be it small or big, playing with this circular joy orbs will not only increase their confidence but also increase their communication with you. It's an easy but great way to build your kid's mental clarity
AGE 3-4 YEARS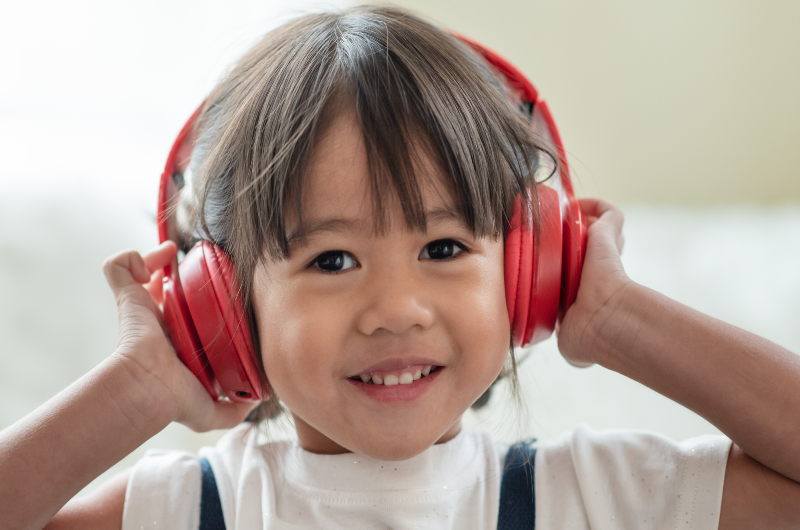 1.Guess the sound
All you must do is make a sound and get your kids to guess what it is. This simple and fun stimulation can even lead up to hours of fun. Try from a range of animals to everyday sounds to stimulate their memory.
2.Let's get physical
Simple challenges such as hand raises, little step dances, wink sequences and musical finger snaps can provide a great variety and increase their motor skills. It can also double up to identifying body parts better.
3. Catch me if you can!
"Watch out, you're going to get caught!" These little, short bursts of catch around the house is fun for the whole family and helps to regulate your kids' energy more efficiently. What's more is that hugging increases serotonin levels and helps to bond better with your kids.
AGE 5-8 YEARS
1. Obstacle course
At this age, a game of catch around the house is too simple for them. So, to increase the difficulty, you can create a special obstacle course that's created just for them. To spice it up a little, you can change elements of the course every month.
2.The washing up game
Kids love playing with soap and water, so why not cultivate an exciting routine when it comes time to wash the dishes. Cleaning up your dishes gets 1 point, washing up everything after each meal gets 2 points and helping to set the table gets 1 point.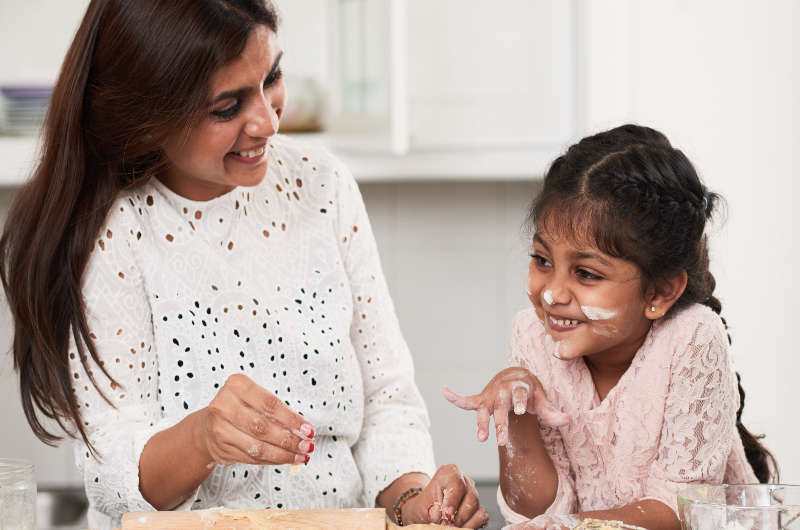 3. Love in the kitchen
Build a healthy relationship for your kids in the kitchen by teaching them basic life skills so they can flourish. You'll never know if you're in the midst of cultivating the next master chef!
AMAZINGLY BRIGHT & CREATIVE CHILDREN
In addition to spending great quality time with your kids through these simple yet memorable activities for their overall development, you can also support them by providing advanced formulated milk for children to accompany their growth.
Make sure they get adequate nutrition and nutrients from a balanced diet. That's why parents choose S-26 PROGRESS and S-26 PROMISE as it's formulated with innovative ingredients to provide our most advanced formulated milk for children with NUTRISSENTIALS. These milk powders are for children aged 1 year and above. They contain a combination of essential nutrition such as Lutein, AA and DHA to support your child's overall development. When you child enjoys learning, they grow up brighter and smarter!
Our S-26 PROGRESS and S-26 PROMISE is specially formulated with:
AA, DHA and Choline that supports learning.
Lutein that's able to filter blue light and helps to protect the eyes.
Oligofructose, a soluble dietary fibre that helps support healthy gut environment.
Calcium, Vitamin D, Iron and Zinc which are essential nutrients.
Sucrose-free