Equip Your Kids With Real-Life Skills At Home
Home is where it all begins – fun activities, bonding time and great passion cultivated from parent to child. 
Equip Your Kids With Life Skills & Watch Them Flourish 
When children are limited to only the confines of their homes and not allowed to explore and play outdoors, it may cause them unnecessary duress and even restlessness. This is where our duty as parents kicks in to provide all the necessary enrichment into their lives.
To achieve this fun environment, parents need to tap into their creative side to come up with exciting and mentally stimulating activities. This is essential to ensure your kids will not feel bored or uneasy at home.
Besides teaching them academic subjects that are fundamentally necessary, it is also up to us as parents to be able to stimulate and implement other skills into their lives. This way you will equip them well for a more independent and disciplined life in the future.
WHEN DO I START TEACHING MY KID(S)?
Frankly, in teaching kid(s) life skills, the earlier the better. Though as parents, we would need to assess their capacity and readiness of learning these skills. As each child grows and develops differently, it is best to assess and adjust certain skills to appropriate ages.
You can start with the basics of life skills which is taking good care of their hygiene and care. It can be making their bed when they wake up, helping the family to do the laundry, cleaning up after meals and proceeding to wash up straight after – as well as many other simple daily chores.
Besides these, there are so many other activities that you can do with your kid(s) that will cultivate these important life skills. For example, to clean up the house, they can be taught the basics of cleaning and tidying up with the guidance of a parent or elder sibling. They can also be taught how to wipe the tables with a damp cloth or even sweeping the floors.
Besides that, you can also be creative in the learning these life skills by gamifying these sessions as such – getting them to sort by separating the whites and coloured laundry in the fastest time. They will then look forward to beating their own timing each time they do the laundry. This way, it feels less of a chore but a brand-new game that you can compete against each other.
It doesn't end there, as you can take this creative approach into the kitchen as well. Besides getting them to help to clean the vegetable or stir the brownie mix, you can also pass a little preparation their way. As you teach them on how it needs to be prepared, you can also share stories and reasons why you love to prepare food for the family. This not only creates a special bonding time between you and your kid(s), but it will also give them a sense of pride that they too can prepare and feed the family! Plus, if they fall in love with their culinary journey, they will have a bright new career to look forward to in the future.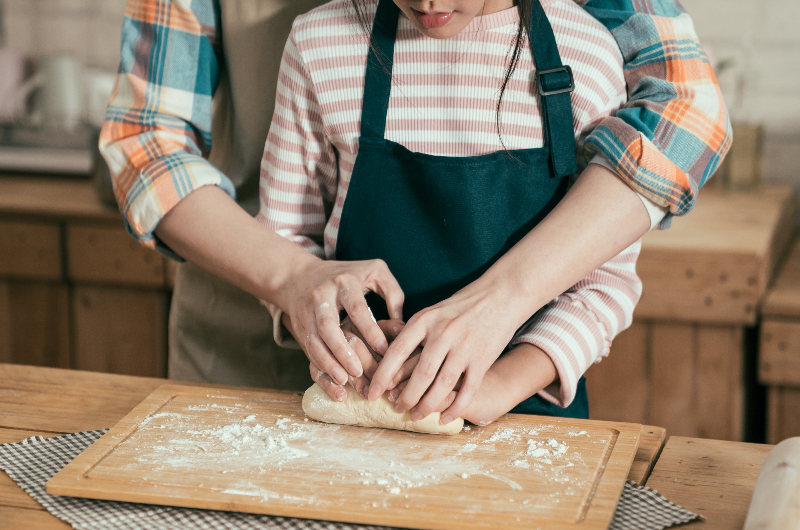 THE SECRET TO ADDING FUN INTO YOUR LIVES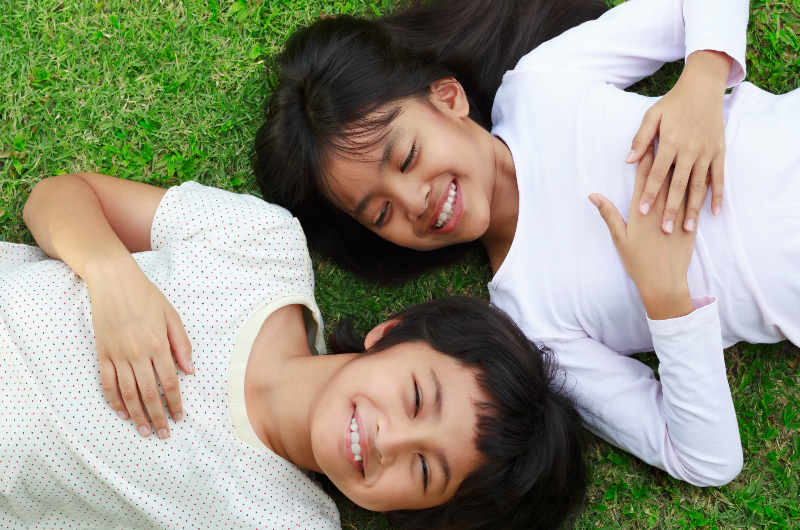 Do you want your kid(s) to always stay bright and happy? Then ensure they have the proper nutrition through a balanced diet. That's why S-26 PROGRESS and S-26 PROMISE  enriched with NUTRISSENTIALS is specially formulated for children aged 1 year and above, which contains Lutein, ARA and DHA to support your child(s) overall development. When your child learns happily, they'll flourish beautifully!
This formulated milk powder product was formulated with:
AA, DHA and Choline that supports learning.
Lutein that's able to filter blue light and helps to protect the eyes.
Oligofructose, a soluble dietary fibre that helps support healthy gut environment.
Calcium, Vitamin D, Iron and Zinc which are essential nutrients.
Sucrose-free