Zaid Mohamad, Certified Parental Coach and bestselling author, writes about his experience of places that parents can bring their kids to during the school holidays for maximum fun with minimum fund.
As we are approaching the year-end holiday very soon,  I hope you and the family have planned for a few fun activities together. Given the extra free time available during the holiday, I also hope that you will be winning the battle with the electronic invasions into your home.  Yes, school holidays can either be the best of times or the worst of nightmares depending on how we fill the available time.  Besides agreeing on some basic schedules for the holidays, parents also need to proactively plan for some quality time together with the kids.
There are plenty of options especially if you enjoy being outdoors.  Don't worry, they won't cost you a lot of money.  Here are several suggestions that my family and I have personally experienced.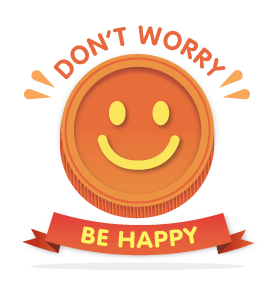 CYCLING AT PAYA INDAH WETLANDS
Just a few days ago we decided to revisit this place after first doing so eight years ago.  After checking on the internet to find out about its current situation, we were excited at the prospect of cycling around the wetlands while enjoying the fantastic scenery.  After just an hour drive from the city centre, we reached our destination by about lunch time.  There were a lot of people but not crowded.  
After a quick but delicious lunch, we grabbed our bikes.  The rental was unbelievable – RM5 per bike for two hours! So there we were, ready and eager to explore.  The place had matured as compared to when we first visited it.  The trees have grown nicely to provide nice shades. There was one destination we had in mind, the Malay House. It's located probably about two kilometres away but no one was complaining. The dirt road, coupled with matured shaded trees, provided the perfect setting for a great family outing.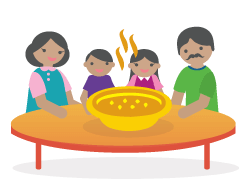 SEASIDE PICNICS
If cycling is not your thing, then you can try picnicking by the sea. There are plenty of scenic spots around the country where you can lay the mat and enjoy the food with the family.  Among the popular ones for the city folks are the Bagan Lalang beach with its perfect condition for kite flying, or the trusted Port Dickson for its convenience and beauty.  Up north we have Pantai Teluk Senangin (Perak) and Batu Ferringhi (Penang) while those in the East Coast can have a blast at Tanjung Jara (Terengganu), Bisikan Bayu (Kelantan) or Cherating.
Try to venture out and find the one that is a bit secluded. I still smile recalling the great drive we had along the Tanjung Jara public beach. It was breezy and the turquoise blue sea was out of this world.  Neither words nor pictures can describe the feeling we had as we found this hidden gem.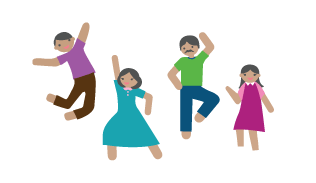 BBQ PARTIES AT THE WATERFALL
This one is best done with a number of friends and their families.  Plan ahead to choose a safe but nice location out of several options such as FRIM, Janda Baik, Hulu Langat or Kanching Falls.  All these great waterfalls or river streams are easily accessible and within an hour drive from the city.  Collect some money from each family and buy some basic barbeque stuff.  Assign the tasks properly so that the day can also be filled with some fun activities for the kids and adults.
There's nothing like an afternoon air filled with the aroma of grilled chicken, lamb and beef.  It also provides a perfect time for your group of friendly parents from schools or neighbourhoods to catch up with one another while the kids are having tremendous fun with their friends. 
HISTORICAL TRAILS
Besides dirt roads, beaches and waterfalls, parents can also explore the many historical sites around the country.  When was the last time you climbed the steep stairs of St. John's Fort in Malacca?  Have you been awed by the steep history of Istana Lama Seri Menanti in Kuala Pilah, Negeri Sembilan?  Have you explored beyond the regular sites and end up in Fort Cornwallis, Penang?  What about Gua Niah (Sarawak), Makam Mahsuri (Langkawi) or Kuala Pak Amat (Kota Bharu)?
These places provide valuable lessons in history that no textbooks can ever match.  There's no other more effective way to go back in time than to look at, touch and even feel the texture of history at any of these historical sites.  If the kids are protesting, you can quote the lyrics of the Men In Black movie theme song, "But to understand the future, we have to go back in time." That would be utterly cool!
There's only one more month before the year end starts. It's the perfect time to pack your gears and start exploring the great outdoors, because it is not the destination but the journey that counts. 
Zaid Mohamad is a Certified Parental Coach and the bestselling author of Smart Parents, Brighter Kids and Smart Parents, Richer Kids.  Log on to www.SmartParents.com.my or write to him at zaid@smartparents.com.my.
Disclaimer: This content is shared for informational purposes only and not intended to be a substitute for professional/medical advice, diagnosis, or treatment. We recommended that you always seek the advice of your healthcare professional for any questions you may have regarding a medical condition/specific situation.