S-26 PROGRESS DIY Activity - Rocket Launch
Explore all our fun and educational DIY activities for you and Little One at home.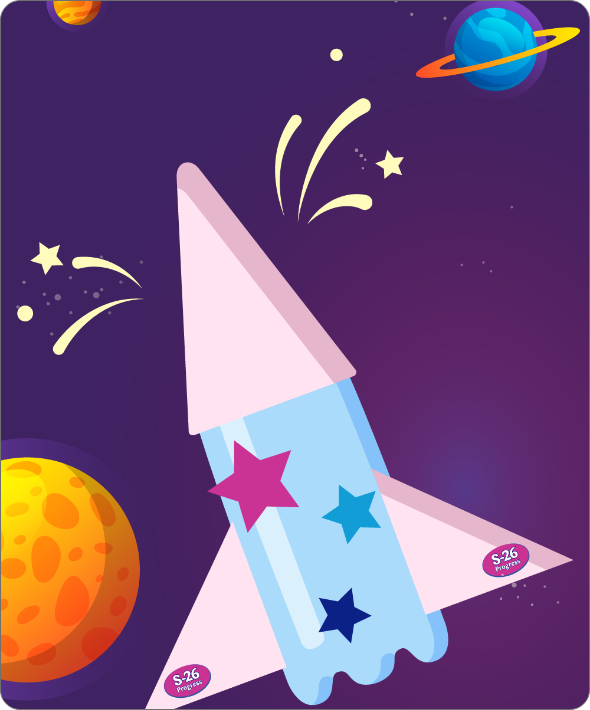 Build your space rocket using items at home.
S-26 PROGRESS Nutrissentials provides a solid foundation for early childhood learning so, let's help your little ones learn today with a fun activity!
Want to teach them about recycling and sustainability? Try building a rocket with just a bottle.
Materials needed:
500ml plastic bottle
1x paper bag / cardboard box
Aluminum foil / coloured paper (optional)
Scissors, blade*
Craft glue
S-26 PROGRESS cutouts (download below)
*(Parental supervision needed) ​​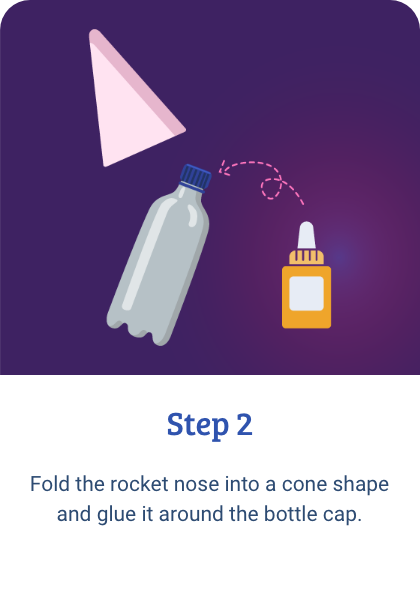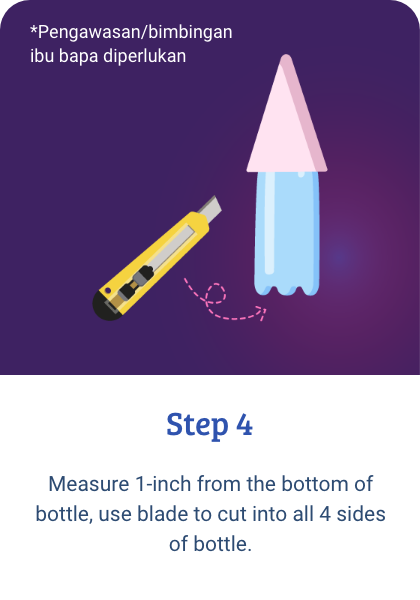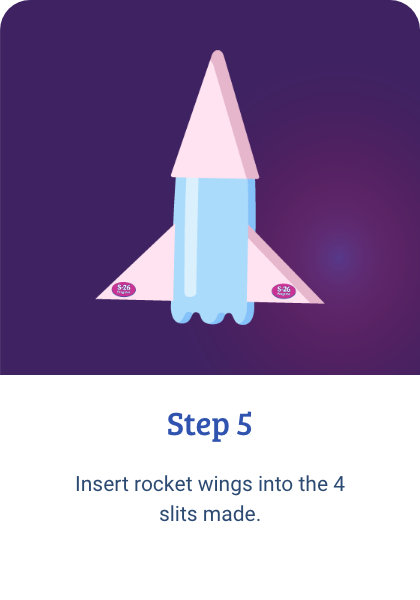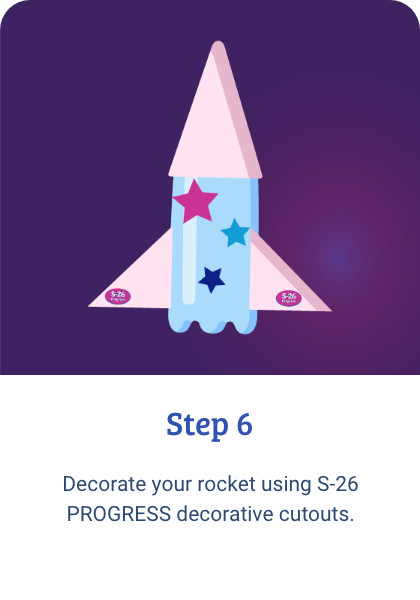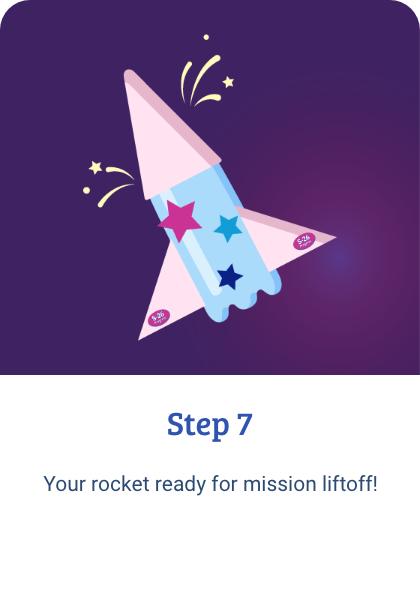 Get ready for your Rocket Launch Mission today!
Looking for interactive at-home activities with your child?
Click here to uncover more DIY activities that will captivate your child's attention, promote learning, and create cherished moments together.