Optimizing Your Children's Mind
The quest to create smarter kids starts even before they are born! Zaid Mohamad, Certified Parental Coach and bestselling author, provides tips on what parents can do.
The quest to create smarter kids starts even before they are born! When your wife is expecting, this is the best time to start. I have put together a quick guide for your benefit. This guide is compiled from several books and articles that I have read. We have practiced them as well with great results.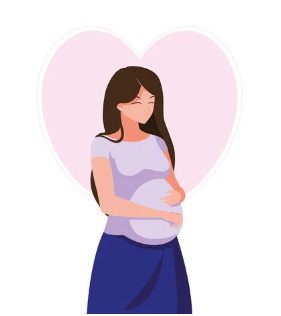 THINGS YOU CAN DO BEFORE THE BIRTH OF YOUR CHILD
1. STOP SMOKING!
If you are a smoker, STOP SMOKING immediately. Go cold turkey or check into a rehab if you have to. Do anything to quit. The future of your child is too much to risk. There is sufficient proof that states second hand smoke is worse than smoking itself. For smoking fathers, it is of utmost importance that your wife and future little one live in a smoke-free environment. Do your part and be a responsible father by not polluting the house with toxic and harmful chemicals. For smoking mothers, the danger is ten times more. With each inhale, you directly impact the little ones growth and health.
Health experts all over the world agree that smoking is BAD for little one. I am not too concerned if smokers choose to damage their own health, but it is not right for them to harm the lives of these little, defenceless human beings!
 
2. VITAMINS
Expecting mothers should consult their gynaecologists on the best supplementary vitamins that they need. The needs are different at different stages of pregnancy and from one mother to another. Some very healthy mothers do not even need the supplements but in general, most do. These supplements will ensure that the foetus receives sufficient intake of essential vitamins. It is good not only for the physical formation but also for the development of the brain.
 
3. EAT LOTS OF "BRAIN FOOD"
Some of the most common "food for the brain" is fish, dates, almonds and milk. It is generally agreed that omega-3 helps to improve brain health. The most common source of omega-3 is cold water oily fish such as salmon, herring, mackerel, anchovies and sardines. One can also take omega-3 via supplements but it is best to consult a medical professional first before attempting to do so.
There are other types of food that are more readily available and should be taken daily anyway. Dates are the traditional Muslim food which are claimed to have a multitude of goodness. Another one is raisins. Raisins are rich in antioxidants which are good to clean and purify the blood. However, they are better known for their ability to improve one's memory.
Almond is another great source of dietary supplement which can be taken during pregnancy. Almonds contain high quality and highly absorbable protein, associated with preventing major diseases. Taken in the right quantity, it is also said to improve memory and one's thinking ability.
 
4. DO A LOT OF MENTAL EXERCISE AND ACTIVITIES
Besides ensuring that the mother and little one are getting enough nutrients for the body and the mind, we can also stimulate the little ones brain by encouraging the mother to do mental activities such as reading, listening to soothing music and even doing simple arithmetic problems. Yes, it may sound strange but doing these activities directly impacts the unborn child by providing mental stimulation while in the womb.
While reading to the womb is quite widely practiced now by informed parents, doing mathematical exercise is relatively uncommon. Yet, given the findings on various studies, this is another great opportunity to further stimulate the little ones brain numerically. Fathers can create simple mathematical problems and mothers can solve them. 
Same goes for playing music to them. In her research, Dr. Alexandra Lamont found that while there is "no evidence that just playing music to little one improved their intelligence, the results are exciting as they suggest that the developing brain is capable of storing and recovering memories over a long period of time."
 
5. THINK POSITIVE AND MANAGE STRESS
To raise a happy, positive and smart child, the parents must ensure that their environment stays positive and stress-free throughout the pregnancy. Some of the great activities that both parents can do together are light walking, light exercise, stair climbing and light aerobic exercise. Of course, always consult your doctor beforehand. In general, these physical activities go a long way towards maintaining a positive outlook as well as keeping stress at bay. The positive aura in turn will be passed on to your little one in the womb. And as an added bonus, engaging in light physical exercise also helps to ensure an easier delivery, as Rose experienced.
THINGS YOU CAN DO AFTER THE BIRTH OF YOUR CHILD
1. STIMULATE YOUR LITTLE ONES BRAIN WITH RBW PATTERNS
Based on several experiments conducted by psychologists as early as in the sixties, Dr. Ludington-Hoe concluded that little ones really prefer to look at black and white, rather than bright colors or pastel". Child's eyes are drawn to contrasting colours, and no other colours provide the greatest contrast than red, black and white (RBW), put together. 
 
2. INSTIL GOOD BEDTIME HABITS
Dr. Burton L. White in his book, Raising a Happy, Unspoiled Child, mentioned that sleep problems "may take root at (about 6 months old)". But the good news is that they can be prevented if parents instil a good bedtime habit from this age onwards. You can get a more detailed tips from that book.
 
3. SEND YOUR KIDS TO MUSIC CLASS
In a more advanced society, sending kids to music classes is quite common. Even in Malaysia, urban parents have long discovered this and do not mind paying a significant amount of money to send their children to music school considering the huge benefits such classes bring to their kids.
So there you have it, some practical steps you can try to optimize your children's mind power. All the best!
Zaid Mohamad is a Certified Parental Coach and the bestselling author of Smart Parents, Brighter Kids and Smart Parents, Richer Kids.  Log on to www.SmartParents.com.my or write to him at zaid@smartparents.com.my.
Disclaimer: This content is shared for informational purposes only and not intended to be a substitute for professional/medical advice, diagnosis, or treatment. We recommended that you always seek the advice of your healthcare professional for any questions you may have regarding a medical condition/specific situation.